Sogo Rechargeable Floor Fan (JPN-680) - 18" Width
Tax included.
Spend

Rs.100,000.00

to

FREE SHIPPING
Sogo Rechargeable Floor Fan (JPN-680)

Power Source : 220-240v
Battery : 12v 4.5ah Rechargeable 7
Battery Included
Light Source : 12pcs Bright Led
Charge Time : 6-7 Hours For First Time Use Charge 12-15 Hours
Duration Of Fan : 4 Hours High Speed 6 Hours Low Speed 5 Hours Middle Speed 18 Hours Strong Light 80 Hours Weak Speed
Duration Of Led : 10 Hours
1 Year Brand Warranty


 

About Sogo Rechargeable Floor Fan (JPN-680) - 18" Width




High Quality


This 3-blade Fan With A Front Metal Grill And A Superior Grade Electric Plug-in Motor Is Powered By Four Speeds And Pushes A Lot Of Air.

This Energy-efficient Fan Is A Top Choice For Both Small And Big Indoor Areas Thanks To Its Basic Features, Which Include A Multi-function Remote Control, A 7-hour Timer, And An Adjustable Thermostat That Controls The Fan's On/off Operation Based On The Room's Temperature.

Resists Heat

This Fan Readily Provides Comfort To The Warmest Home Rooms If You Don't Have Central Air Conditioning Or Your Window Ac Units Don't Perform A Good Job Of Circulating Air Throughout Your Whole House Or Apartment. This Stand Fan May Be A Lifesaver When It's Hot And Humid Outside Thanks To Its Tilt-back Head And Selectable Oscillation, Which Send The Wind In Whichever Direction You Choose.

No Tools Needed For Assembly Or Cleaning

Quick To Put Together And As Simple To Disassemble For Cleaning. From 43 To 54 Inches, This Fully Adjustable Standing Floor Fan May Be Adjusted.

Strong 18" Base Makes The Most Of Available Area And Helps Avoid Tipping. It Is Simple To Transfer From The Kitchen To The Living Room Or Wherever Comfort Is Required Because It Is Lightweight And Movable.</p>

White Noise For Sleep


This Fan Is Excellent For That. Strong Enough To Blow Across The Bedroom To Circulate The Air, Quiet Enough, Especially On The Lower Settings, And Tall Enough To Aim Over A High Bed. Helps You Fall Asleep So You Can Get Some Rest By Producing A Calming Purr That Blocks Out Outside Noises.
View full details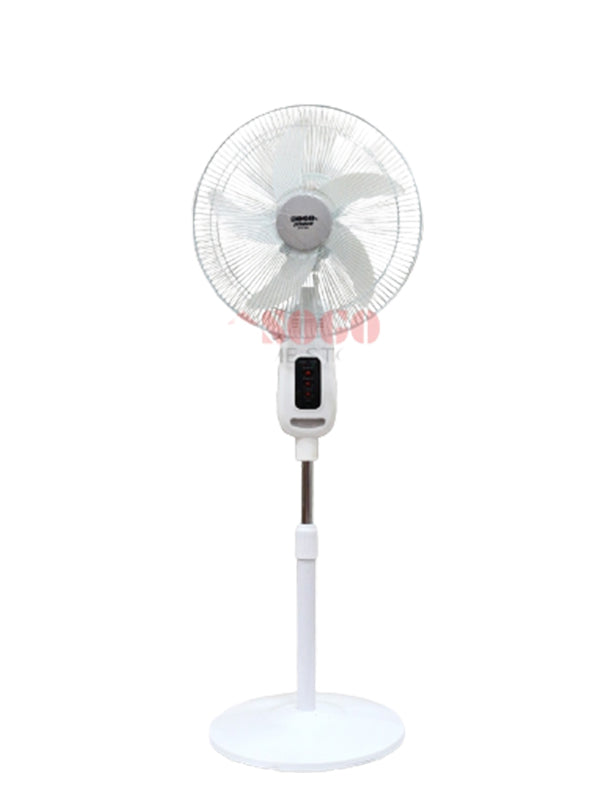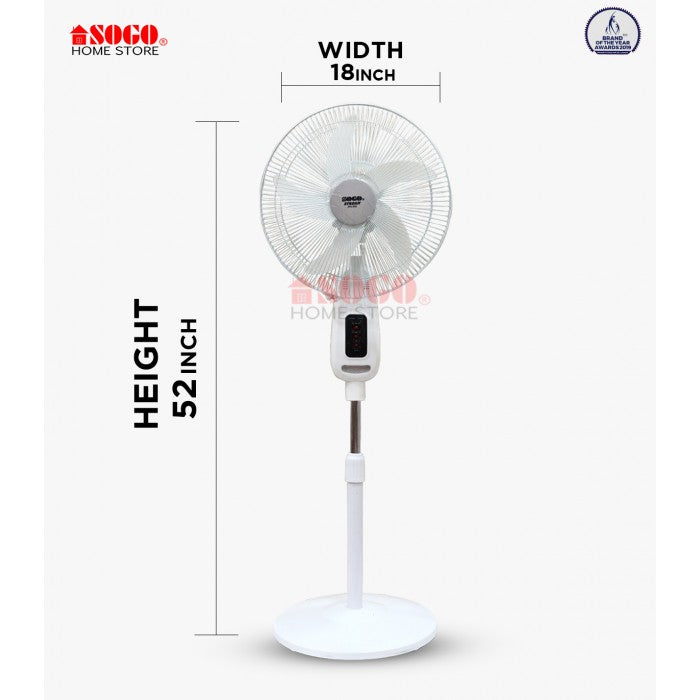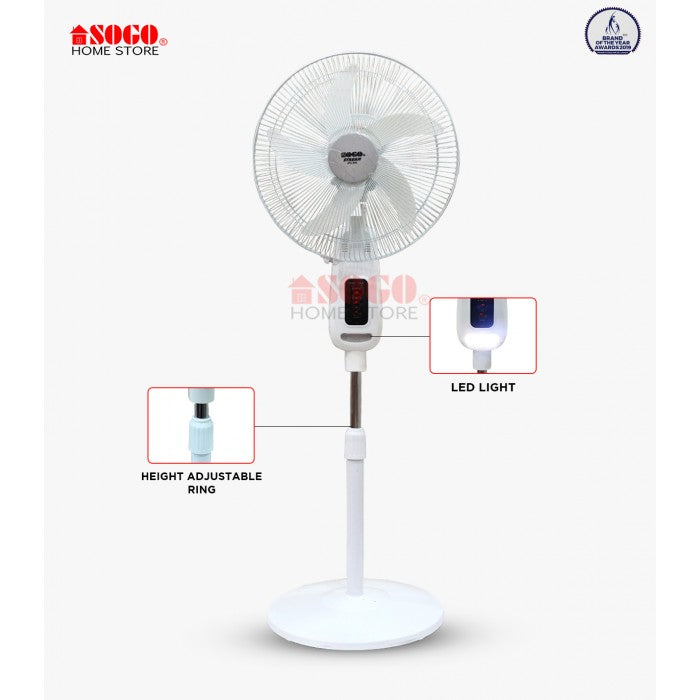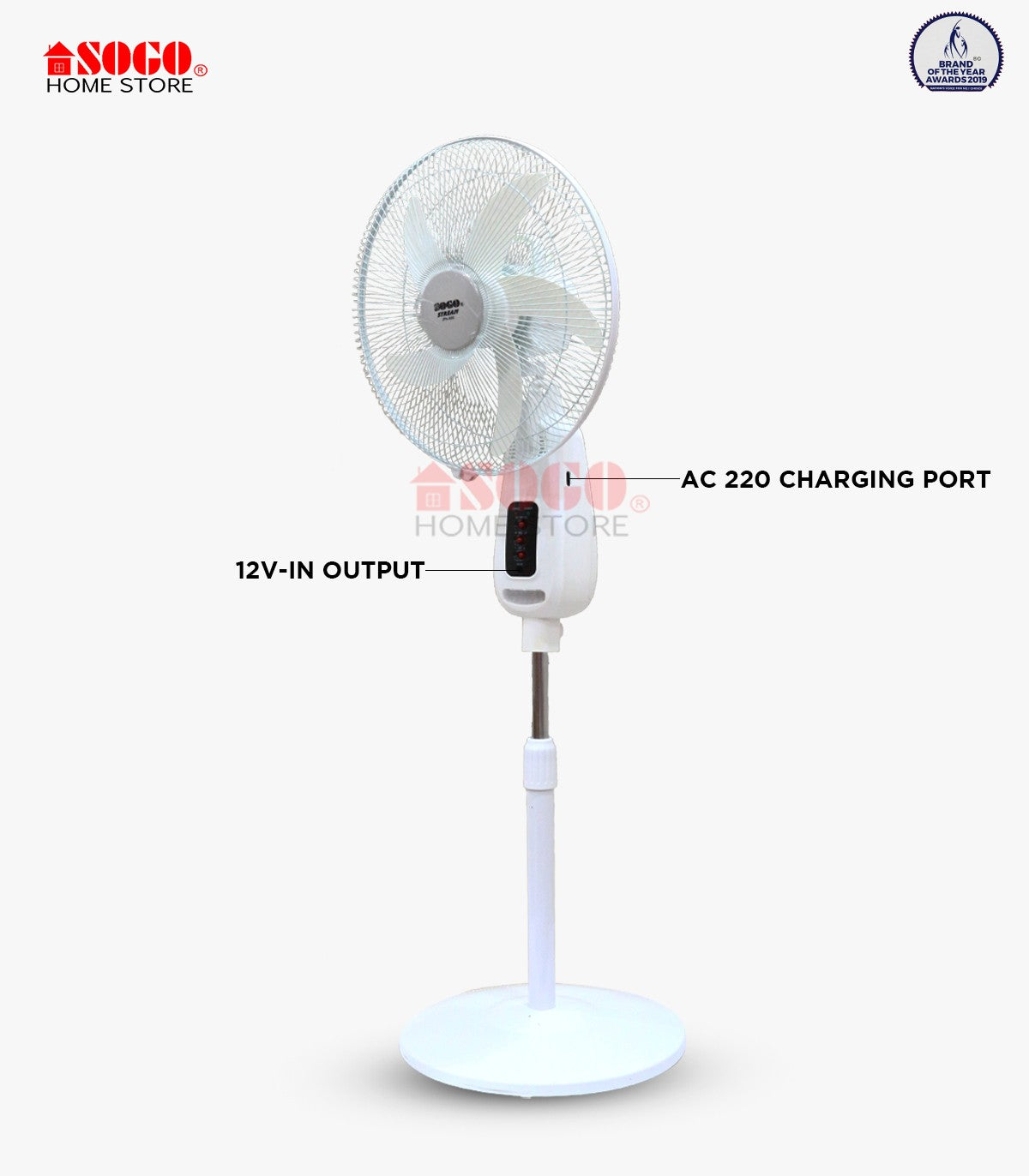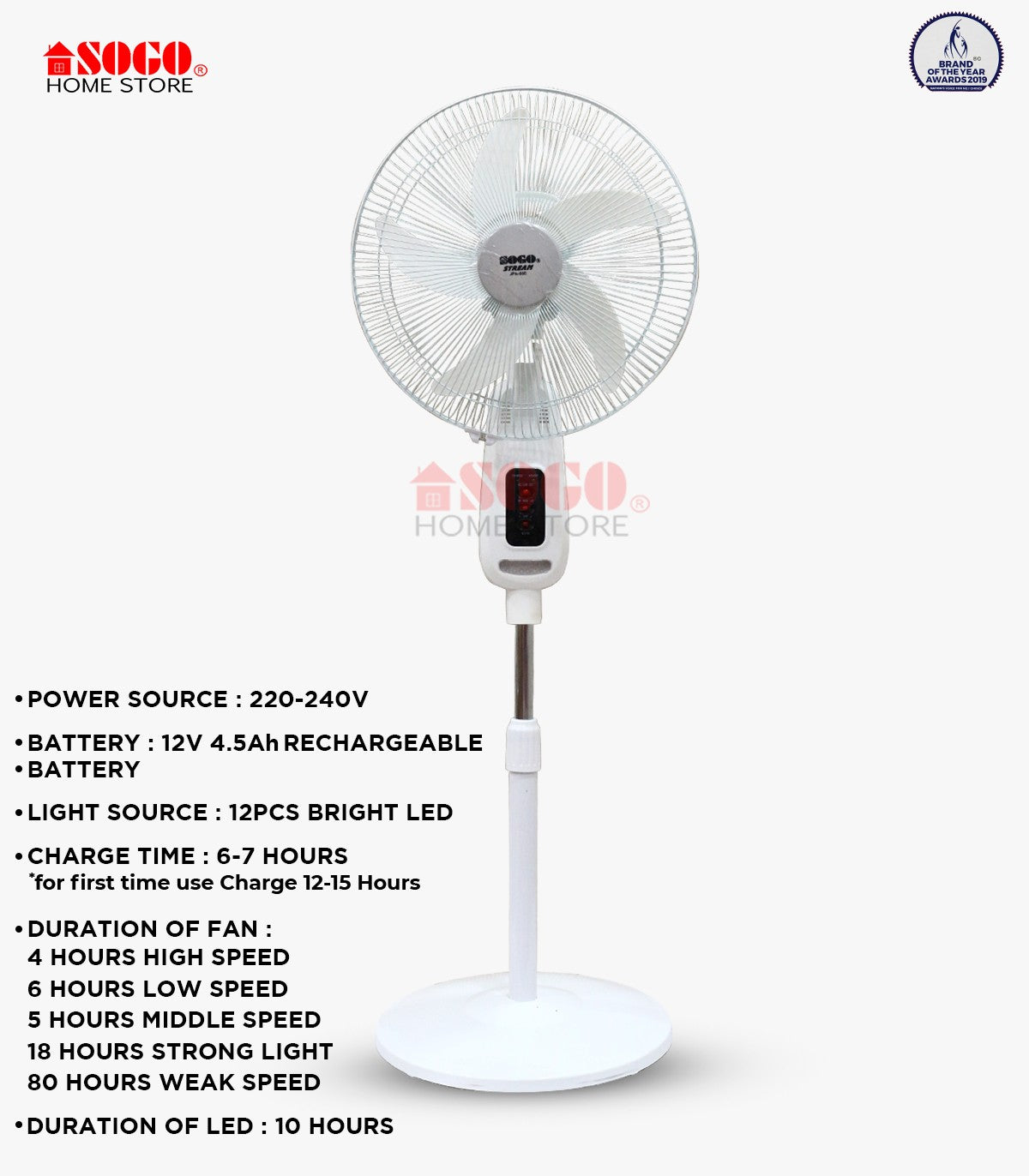 Sogo Rechargeable Floor Fan (JPN-680) - 18" Width
Were You Interested?
Recently viewed products