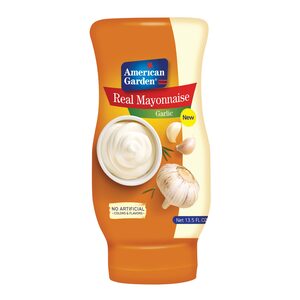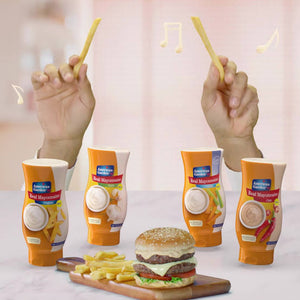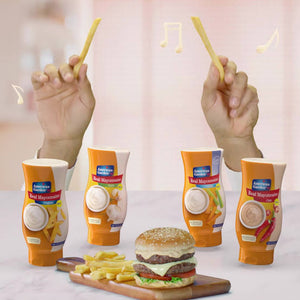 American Garden - Real Mayonnaise - Garlic - 400 ml
American Garden - Real Mayonnaise - Garlic - 400 ml
Real Mayonnaise Garlic

The perfect oil to egg ratio with a hint of garlic makes American Garden Mayonnaise Garlic an assured pick. The savoury taste of the condiment is bound to go well with every snacky bite.
American Garden Mayonnaise is now available in easy to squeeze bottle to tune up the flavour as per your convenience!
Made with no added colors and flavours, the Real mayonnaise Garlic flavour can be used as a dip for various snack items, also can be added to everyday food like salad, fries and sandwiches.