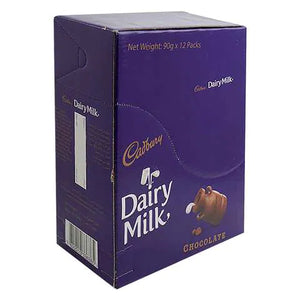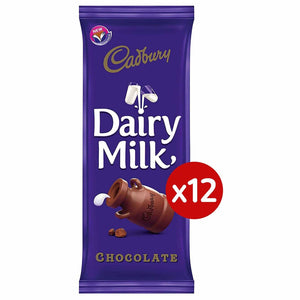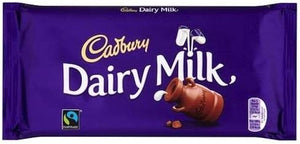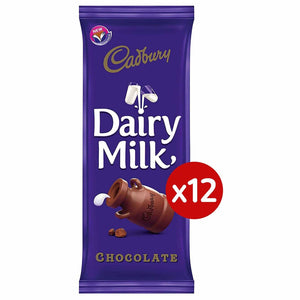 Cadbury Dairy Milk Chocolate - 90g - 12 PCs - Imported
Cadbury Dairy Milk Chocolate - 90g  - 12 PCs
The Cadbury Dairy Milk Chocolate is one of the most famous and demanded chocolates that caters a rich, intense and oozing chocolaty Flavour. The chocolate melts in the mouth and tickles your taste buds. It is best enjoyed with friends and family and can also be given as a gift.
About
Milk chocolate with imported cocoa butter.
Classic milk chocolate.
90 grams x 12bars