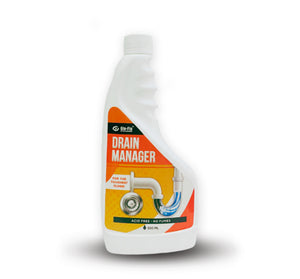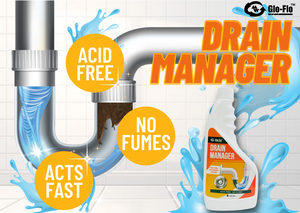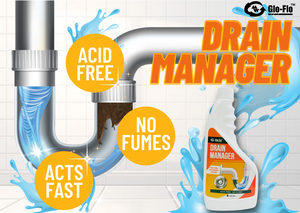 Glo-Flo - Drain Manager - 500 ML
Glo-Flo - DRAIN MANAGER
Gloflo has launched Drain Manager to eliminate all tough clogs and build ups in your drains. Drain Manager is acid-free and does not create fumes making it a safer product which will not cause immediate burns on accidental contact! It's fast acting formula not only makes it an ideal product for eliminating grease and dirt build ups but also as a regular maintenance product to ensure your drains remain flowing smoothly.

Drain Manager is safe to use on all commercially used pipes including concrete pipes. It is suitable for kitchens, bathroom and sewerage lines on trains, aircrafts and ships.
Available to purchase in store. Please contact us for further details.