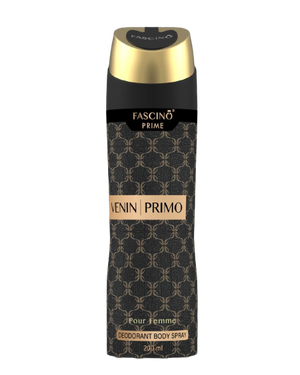 Fascino - Venin Primo - Deodorant - Body Spray - For Women (200 ml)
Fascino Venin Primo Long lasting deodorant body spray for all day long freshness. Indulge in a refreshing fragrance. This has a long lasting and a soothing effect, friendly to your skin and doesn't cause irritation

Also try other variants such as His Soul, Pure Envy, Pure Obsession, Pure Desire, Pure Addiction, Vamos, Goal, Hola, Chukkas each one comes with a guarantee to give you unbeatable fragrance.
About The Product
Quantity: 200 ml
Fragrance: Body Spray
For Women
Anti Perspirant - Keeps you dry for a full 24 hours.