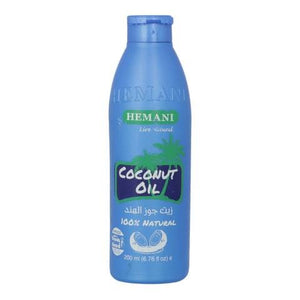 Hemani Coconut Oil - 100% Pure White Coconut Oil - 200ml - 12 pack
Hemani 100% Pure Coconut Oil is made from the choicest coconuts.
To ensure its excellent grade, only the best from each harvest is used to create this premium coconut oil.
Damage Protection
Controls Frizz
Brings back natural shine to your hair.
Makes hair silky and shiny.
Bring back life to thin and dull hair.
Contains: 12x200 ml bottles of hemani coconut oil
Delivery Area:
Nationwide