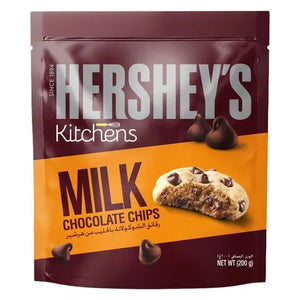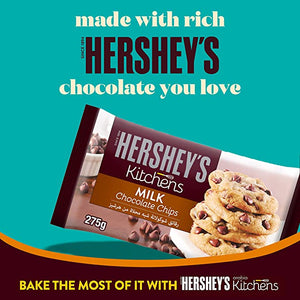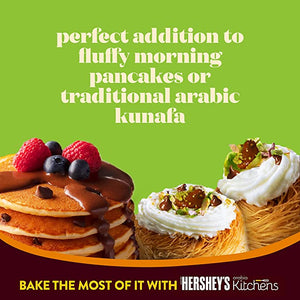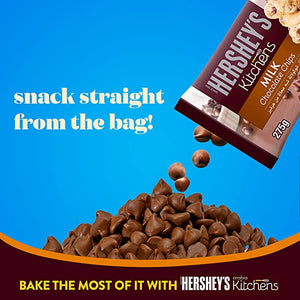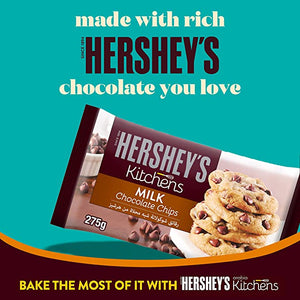 Hershey's Kitchens - Milk Chocolate Chips - 200g
Hershey's Kitchens - Milk Chocolate Chips - 200g
Hersheys Milk Chocolate Chips are always a good choice for healthy eating. These delectable delicacies are simple to incorporate into baking recipes, resulting in healthy, luscious sweets.
Both children and adults enjoy them. You can use them in cake mixes or brownies, for example. They can also be melted and drizzled over fruits and vegetables, and you may also prepare hot chocolate with them.
Hersheys Milk Chocolate Chips 200g Made with premium chocolate. 

Hershey's chocolate and a pantry staple,

Hershey's Milk Chocolate Chip is a versatile ingredient that makes the perfect addition to almost all recipes.

Add it to fluffy morning pancakes, decadent chocolate cakes and brownies or savor a mouthful straight from the bag.

Keep a bag in your cupboard for the next time you get inspired to bake something sweet.

Hershey's Kitchens Milk Chocolate Chips tasty chocolate chip cookies.