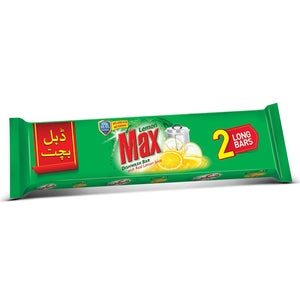 Lemon Max - Long Dish Wash Bar - Twin Pack - 2x265gm - 12 Packs
Lemon Max - Long Dish Wash Bar - Twin Pack - 2x265gm - 12 Packs
Our Dishwashing Bars are easy to use and provide thorough and superior cleaning by removing grease effectively. They are not only economical but also provide a pleasant, fresh and long-lasting scent.
About Lemon Max - Dishwashing Bar
Packed with the power of 1000 lemons, Max Bar cuts tough grease and leaves dishes sparkling and germ-free.