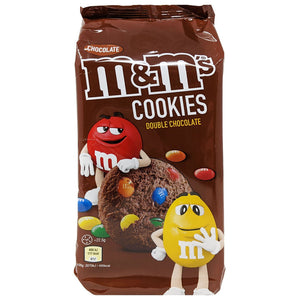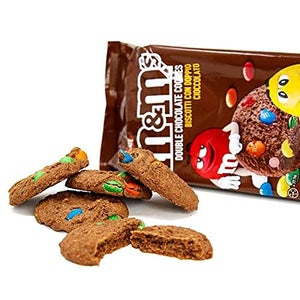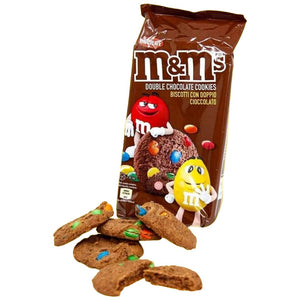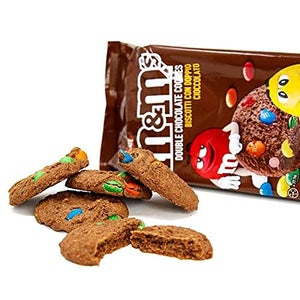 M&M - Double Chocolate Cookies - 100 g pack
M&M's Double Chocolate Cookies are crunchy chocolate explosions! Imported, these crunchy chocolate biscuits contain the iconic M&M's milk chocolate pieces coated in their iconic colourful sugar shells. 100g pack.
M & M MARS double chocolate cookies made with milk, double chocolate chunks, dipped in milk chocolate. These cookies are made to an all chocolate recipe. They're packed with the rich indulgent flavours of chocolate creamy white, smooth milk and intense dark chunks in every mouthful. Dipped in silky double milk chocolate.
 About The Product: 
Crumbly & sweet packed with double chocolate chunks

Baked to a golden crunch

Our bakers have been making biscuits, the traditional way, for more than years

Crisp cookies containing sugar coated milk chocolate pieces