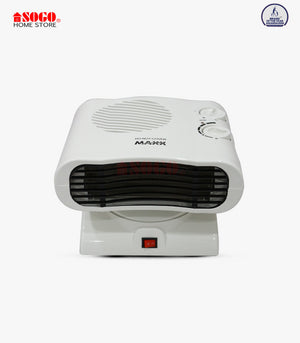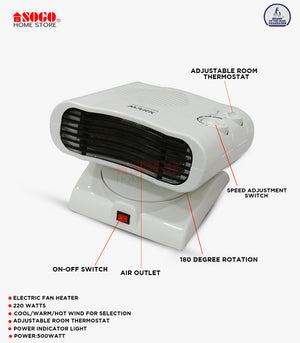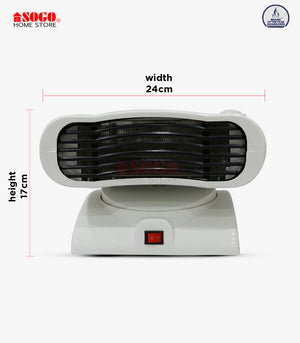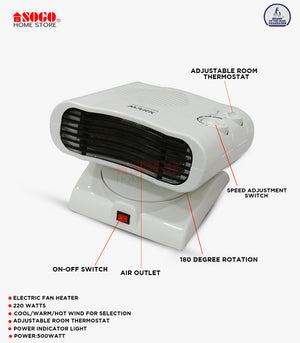 MAXX - Electric Fan Heater (MX-112) - No Warranty
MAXX - Electric Fan Heater (MX-112) - No Warranty
KEY FEATURES:

220-240V 50Hz 
Power:500W
Cool/Warm/Hot wind for selection
Adjustable Room Thermostat
Power Indicator Light
Compact, portable, easy to operation.
Adjust the thermostat and select the desired setting.
Made of high temperature resistance material, safe and durable.
Warm quickly and keep a constant temperature. Meet your need to cooling and warmth.
Suitable for indoor heating, personal small space, office, basement, garage, etc.
This safe design eliminates all the safe concern and give you peace in mind when reading, working, or watching TV.