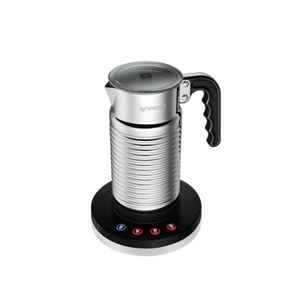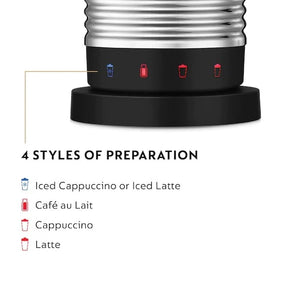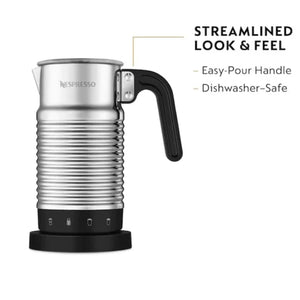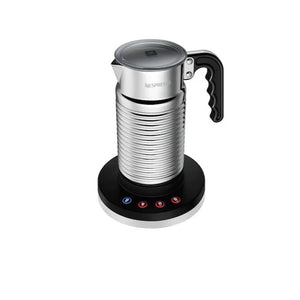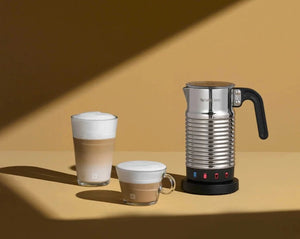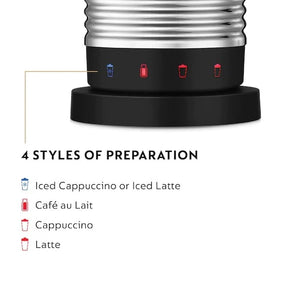 Nespresso - Aeroccino 4 - Milk Frother
Nespresso milk frother with 4 styles of preparation

The Nespresso Aeroccino4 milk frother is here for those who like to have choices when it comes to their coffee milk drinks. With two different types of hot milk foam to create indulgent cappuccinos and latte macchiatos, and options for cold foam and hot milk, the Aeroccino4 electric milk frother has got you covered. Transform any coffee into a foamy delight.