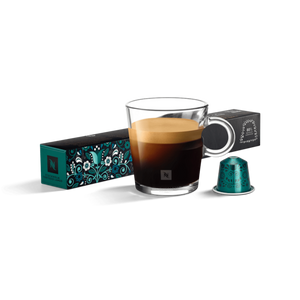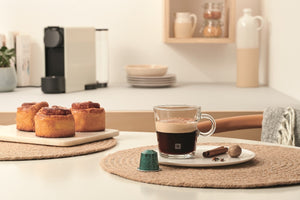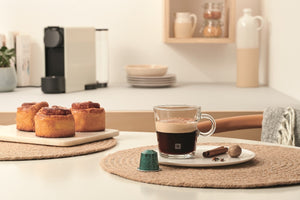 Nespresso - World Explorations - Stockholm Fortissio Lungo - Coffee Capsule - Sleeve Of 10
Nespresso - World Explorations - Stockholm Fortissio Lungo - Coffee Capsule - Sleeve Of 10
Rich & Full Bodied
An intense, all-Arabica coffee best enjoyed black to savor the pure taste beloved by Swedes – malty, with a hint of rich bitterness.
NOTES
Roasted & Chocolatey
ORIGIN

STOCKHOLM Lungo is an all-Arabica blend of Indian and Colombian beans which gives it a smooth taste with remarkable intensity of a pure Arabica.
ROASTING
The Monsooned Arabica gets a darker roast to enhance its body and cereal notes. A lighter roast of the washed Colombian coffee allows for all the classic finer aromatics to stay in the balance of the cup.
AROMATIC PROFILE
STOCKHOLM Lungo is a rich coffee with sweet cereal and malty notes accentuated with lively aromas.