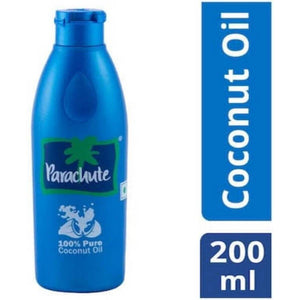 Parachute Coconut Oil - 100% Pure White Coconut Oil - 200ml - 12 pack (Dubai - Original)
Parachute 100% Pure Coconut Oil is made from the choicest coconuts.
Parachute coconut oil contains coconut oil of only natural and healthy coconuts. It has no additive, chemicals or artificial ingredients in it. It is obtained through very clean and advance process which is the cause of its freshness for a long time.
Damage Protection
Controls Frizz
Brings back natural shine to your hair.
Makes hair silky and shiny.
Bring back life to thin and dull hair.
Contains: 12x100 ml bottles of Parachute coconut oil
Delivery Area:
Nationwide