Tang Lemon Pepper - Powdered Drink Mix - 750 gm - Local
Tax included.
Spend

Rs.100,000.00

to

FREE SHIPPING
Tang Lemon

Make your summer afternoons cooler with a glass of Lemon Tang. Enjoy the tasty and refreshing Lemon Tang with your friends and family to beat the scorching heat this summer.

 Tang, with its great fruit taste and nutritional value, is a favored choice of beverage during the summer months. It enables mothers & kids to have a glass of Tang whenever they feel like without feeling guilty. Tang is a refreshing, convenient and nutritious drink. This fresh, fruit-flavored drink is fortified with minerals, iron and vitamins making it a healthier choice than most drinks in this category. This powdered beverage comes with all the convenience and affordability that people seek in a refreshing drink. Tang is the ultimate refreshment option for both children and adults that is both tasty and packed with vitamins, minerals and iron.

One 750 gm container of Tang Lemon & Pepper Powdered Drink Mix

Tang Orange Drink Mix makes 8 Glasses Per Liter of water

100% Daily Value of Vitamin

Good Source of Calcium

Refreshingly fruity drink helps start your day right

Country of Origin:

 

Pakistan
View full details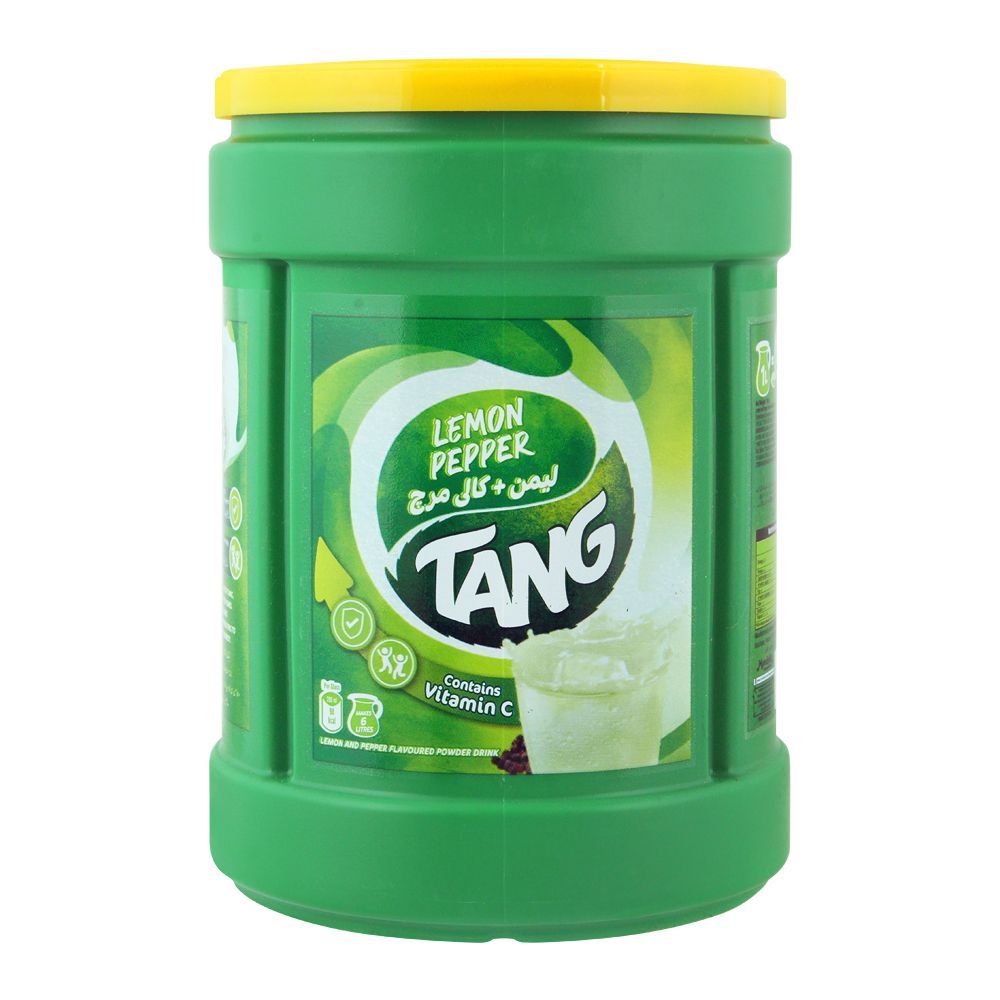 Tang Lemon Pepper - Powdered Drink Mix - 750 gm - Local
Were You Interested?
Recently viewed products